Erlebnistherme Zillertal
Opening hours & prices adventure pool
Adventure pool opening hours
| | |
| --- | --- |
| daily | open |
| Monday - Sunday | 10:00 - 22:00 |
| Revision 2023 | 12 - 25 June 2023 (closed) |
| 24.12. | 10:00 - 16:00 |
| 31.12. | 10:00 - 17:00 |
A 10 % surcharge applies to all Erlebnistherme and sauna prices on weekends and public holidays!

| | | | |
| --- | --- | --- | --- |
| Erlebnistherme | children | teenagers | adults |
| 2- hr ticket | € 8.80 | € 9.80 | € 11.60 |
| 2-hr morning ticket for admission until 12:00 | € 8.50 | € 9.50 | € 10.70 |
| 3-hr ticket | € 12.80 | € 13.70 | € 14.90 |
| extra charge 1/2 hour | € 2.20 | € 2.20 | € 2.20 |
| day ticket | € 19.00 | € 23.00 | € 27.00 |
| evening ticket (17:30 - 22:00) | € 15.50 | € 17.40 | € 19.00 |
| 2-hr ticket block of 10 (10+1) | € 88.00 | € 98.00 | € 116.00 |
| 3-hr ticket block of 10 (10+1) | € 128.00 | € 137.00 | € 149.00 |
| season ticket (01.11. - 30.04. / 01.05. - 31.10) | € 218.00 | € 281.00 | € 328.00 |
A 10 % surcharge applies to all Erlebnistherme and sauna prices on weekends and public holidays! Children under 15 years are not permitted in the sauna.

| | | |
| --- | --- | --- |
| Erlebnistherme + Sauna | teenagers | adults |
| 3-hr ticket | € 20.70 | € 24.60 |
| 4-hr ticket | € 24.70 | € 28.60 |
| extra charge 1/2 hour | € 2.20 | € 2.20 |
| day ticket | € 39.20 | € 44.90 |
| evening ticket (17:30 - 22:00) | € 26.50 | € 30.80 |
* outdoor pool only open in summer

| | | | |
| --- | --- | --- | --- |
| Erlebnistherme + outdoor pool* | children | teenagers | adults |
| 3-hr ticket | € 14.00 | € 15.00 | € 16.10 |
| extra charge 1/2 hour | € 2.20 | € 2.20 | € 2.20 |
| day ticket | € 20.70 | € 25.30 | € 29.70 |
| annual ticket | € 338.00 | € 407.00 | € 520.00 |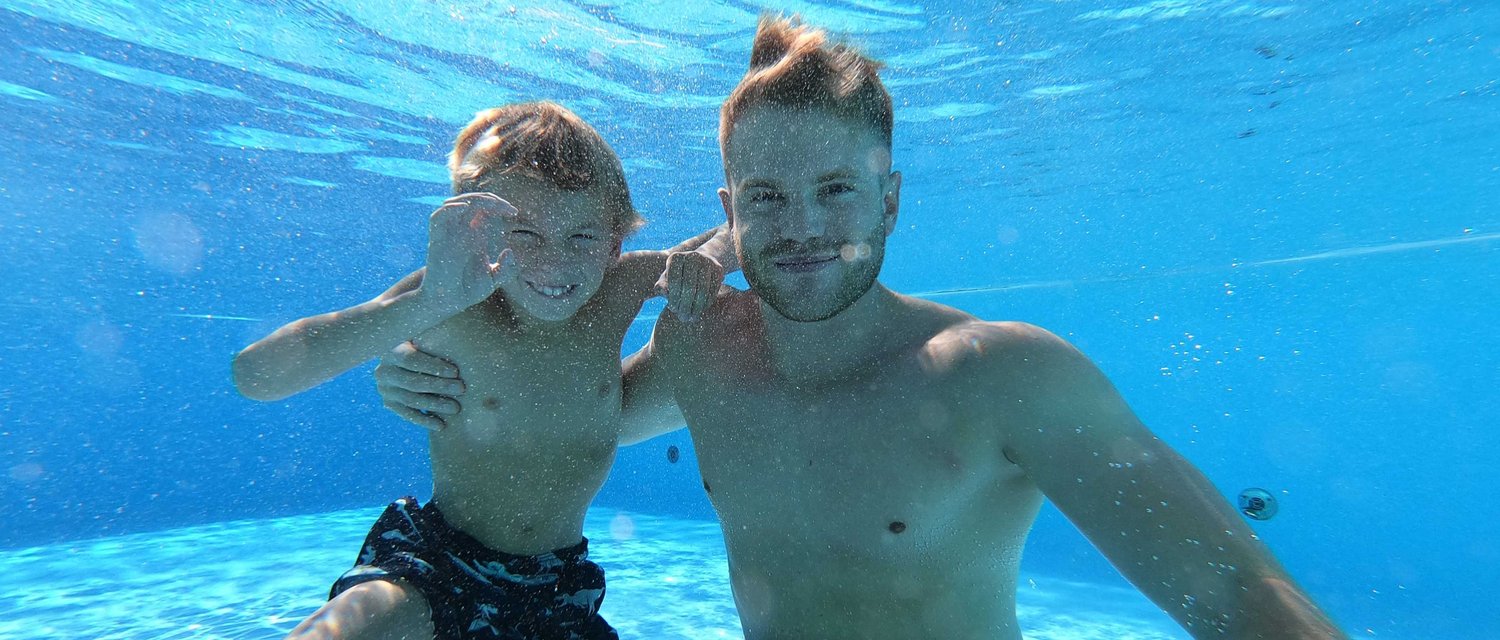 Discounts on admission prices
5% family discount with one child
10% family discount with two children
15% family discount from three children
10% group discount from 15 paying persons
---
Prices in € incl 10% VAT.
Tickets for multiple admission plus € 10 wristband deposit (only for combined ticket for Erlebnistherme and outdoor pool)
A 10 % surcharge applies to all Erlebnistherme and sauna prices on weekends and public holidays!
Children under 15 years are not permitted in the sauna.
Free admission for children under 6 years only when accompanied by a parent.
Children under 10 years need a confirmation from their parents if they are not accompanied by a parent; the templates for this are available at the spa.
children from 6 years | teenagers from 15 years | adults from 18 years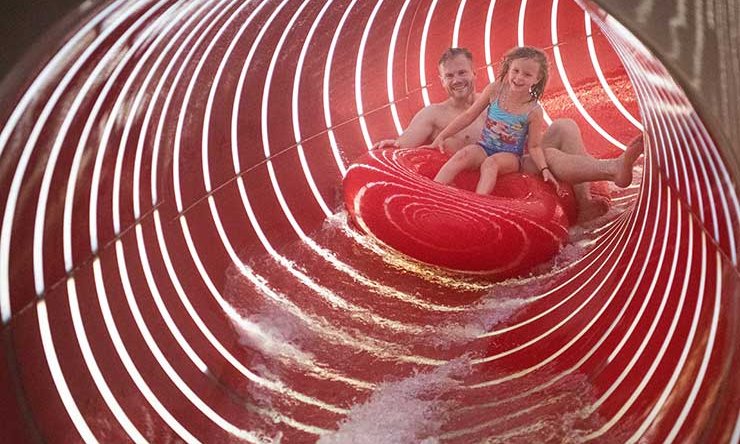 Fügen Card
The Fügen Card opens lots of doors to attractions in Fügen all year round - including Erlebnistherme (excl sauna).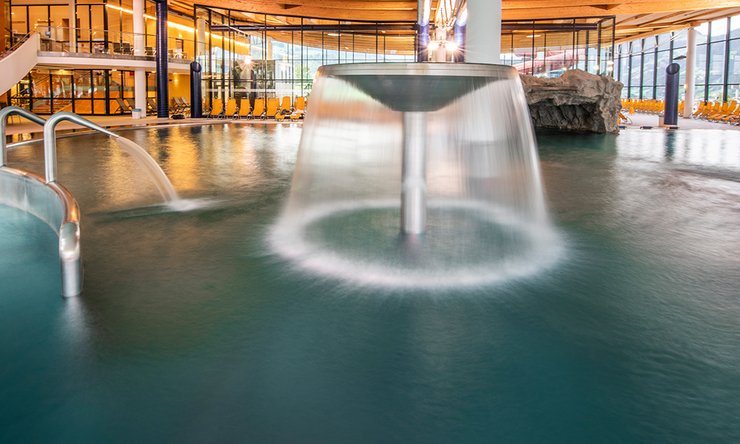 Solarium & rentals
Solarium 10 min € 8.90
Bath towel rental € 4.00
Bathrobe rental € 7.00