You are here:
Erlebnistherme Zillertal
Erlebnistherme Zillertal
Dear visitors
Due to corona, we are unfortunately only allowed to admit a limited number of visitors to the spa. The health of our guests is our top priority, so we ask for your understanding that there may be waiting times. Nevertheless, we kindly ask waiting visitors to keep their distance to people who do not live in the same household.
Action & relaxation
Erlebnistherme Zillertal
You can hear the splashing and bubbling all around you- the happy squeaking of kids sounds from the slides and the wave pool almost makes you feel like you're on a beach. The Erlebnistherme thermal baths at the entrance to Zillertal are a favourite place, a world of adventure and well-being at the same time. Treat yourself to a day full of action, exercise, play and relaxation in the spa complex Zillertal.
Adventure pool
1,000 m² of adventure thermal baths with an indoor and outdoor pool, wave pool, whirlpool, massage beds and water games provide fun for the children and relaxation for the grown-ups.
Spa & sauna
In eight different saunas- and steam rooms you can relax your muscles and mind, while a dip in the pool will boost your immune system. Add a massage to complete your spapackage.
Opening hours & prices
Enjoy the water from morning to night - whether in the morning or in a romantic setting in the evening! Erlebnistherme Zillertal has its charms at any time of day.
3D-tour through the Erlebnistherme
Discovery tour
Take a look from a distance at the Erlebnistherme Zillertal? No problem with the 3D model of the thermal spa landscape. So just sit back and explore the most beautiful, exciting and relaxing spots!
What is going on at Erlebnistherme Zillertal?
Events & specials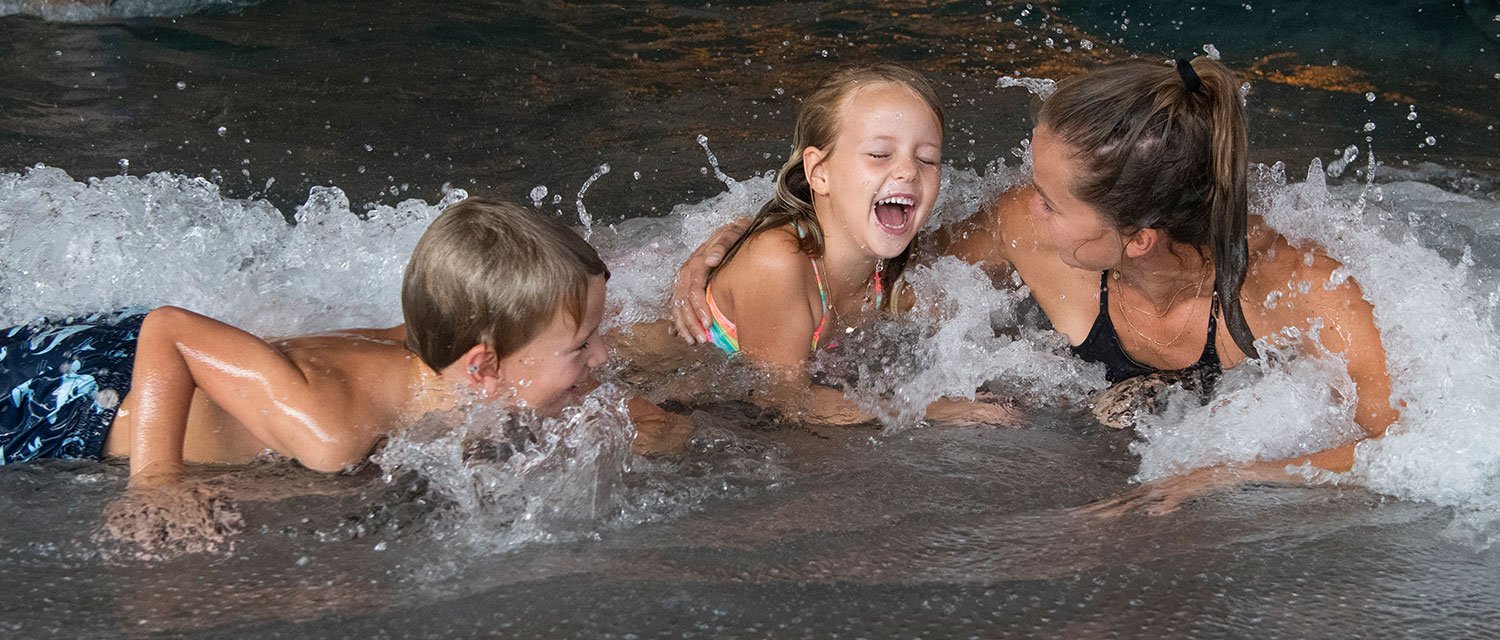 Looking for a gift?
How about an Erlebnistherme voucher?
Complete it online and we will send the voucher to you!
Give a voucher now
Erlebnistherme in Fügen can do both:
family and spa experience