Summer needs an outdoor pool!
Outdoor pool Fügen
The outdoor pool season lasts from early May to early September in Zillertal!
Across 1,700 m² of water area kids and their parents can really have a blast. The area is nearly as large as an entire ice hockey pitch. And the best part: nobody need freeze because the outdoor pool is heated - using district heating and solar panels.
Facing so many attractions on land and in the water, the kids often don't even know where to begin. But one thing is certain: Your kids will be spent by evening. But watch out: Your kids may want to run right back to the outdoor pool the very next day!
Highlights in the water
2 water slides with 60- and 74-m triple-slides water cannon flood shower inflated starfish stream channel water mushroom
Highlights on land
Trampoline air bubble - a type of jumping cloth giant bouncy castle covered terrace beach volleyball pitch slackline game machines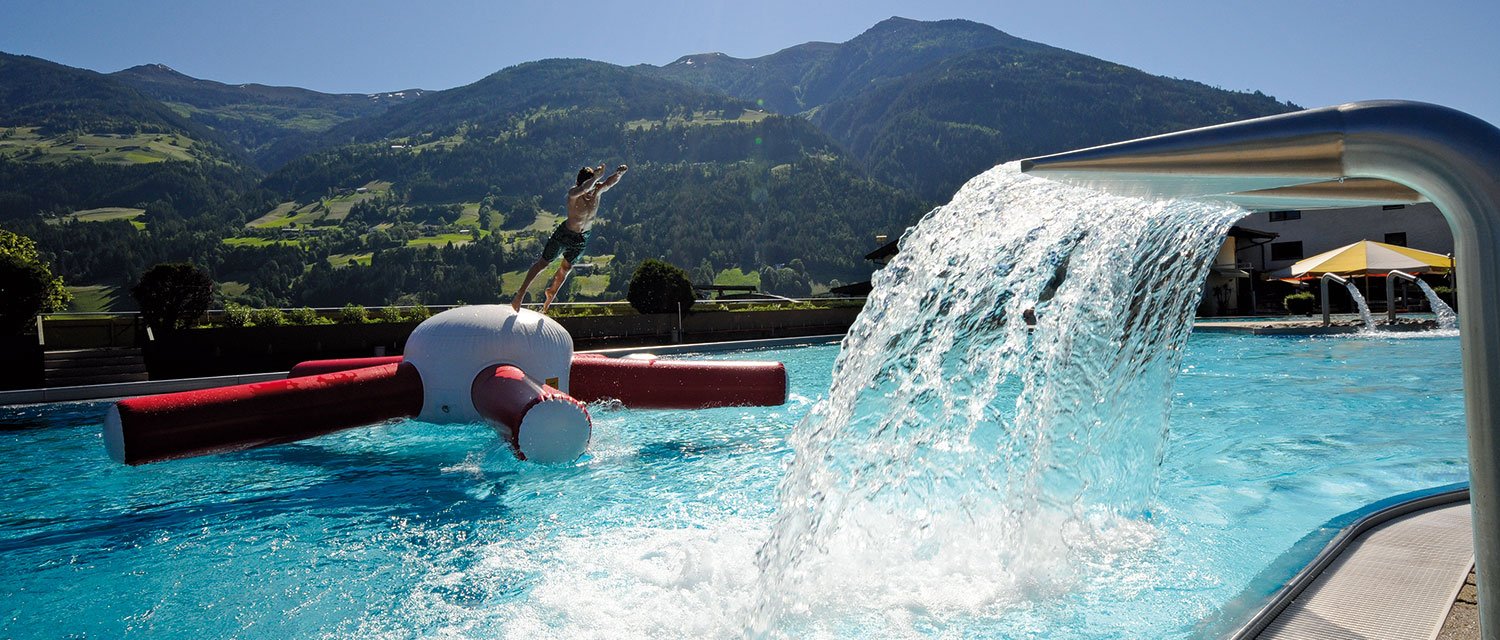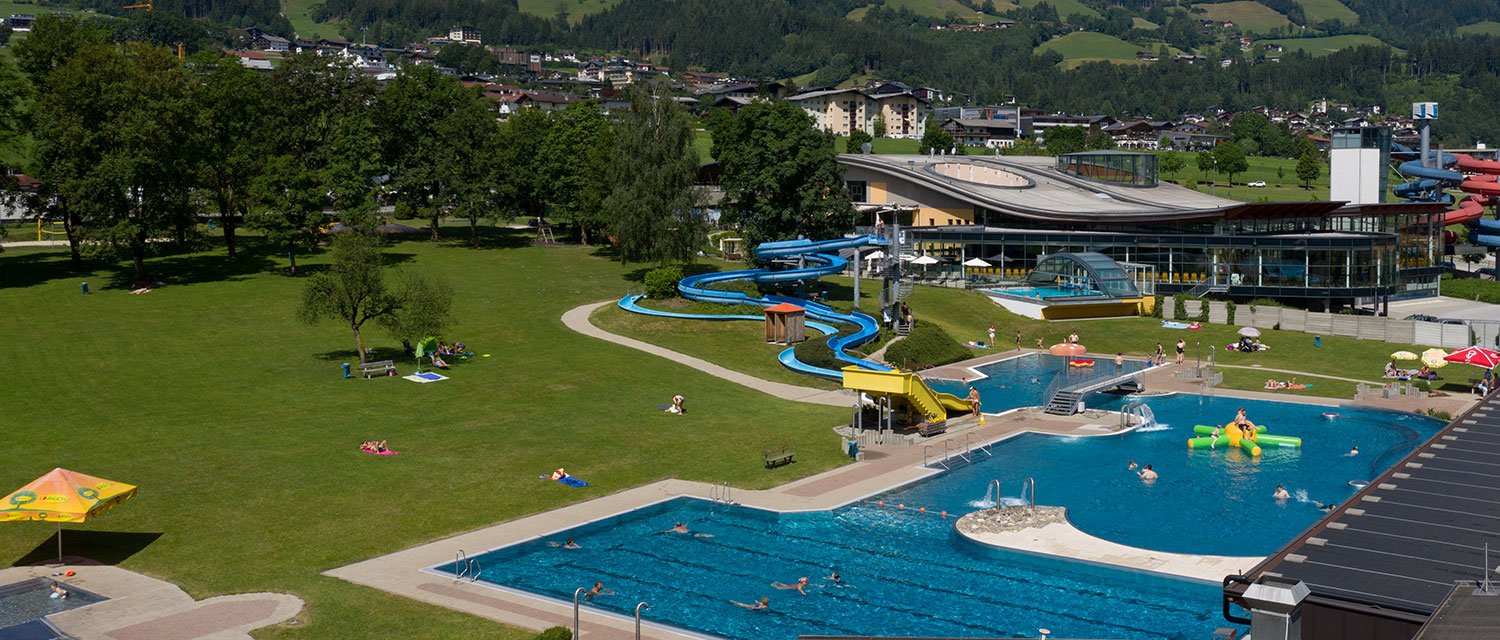 Even more Erlebnistherme
In addition to the outdoor pool Erlebnistherme Zillertal offers many further attractions. Whether you prefer splashing around the adventure pool, relaxing in the sauna or with a massage or prefer fun & action in our Sliding paradise - there is something for everyone here!