Erlebnistherme Zillertal
Culinary delights
For our hungry guests at the thermal baths, the restaurant is a popular place at Erlebnistherme Zillertal. Sauna lovers also like to treat themselves to a drink in between sessions at the Panorama Bar.
Our restaurant is now open from 11:30 - 20:00!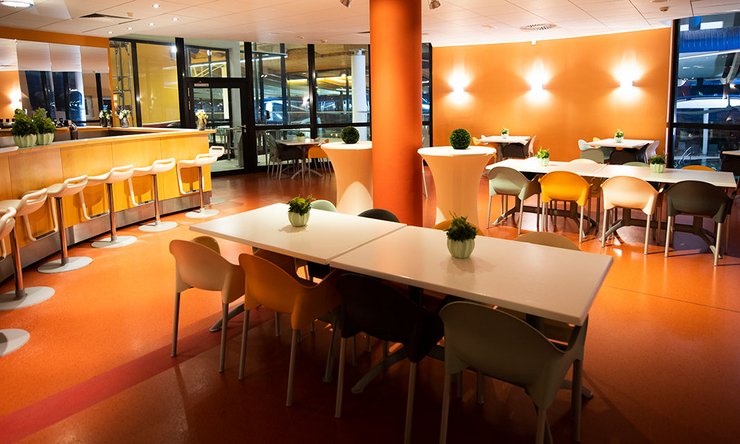 Restaurant
From schnitzel to soups and salads: The self-service restaurant satisfies every hungry swimmer's needs.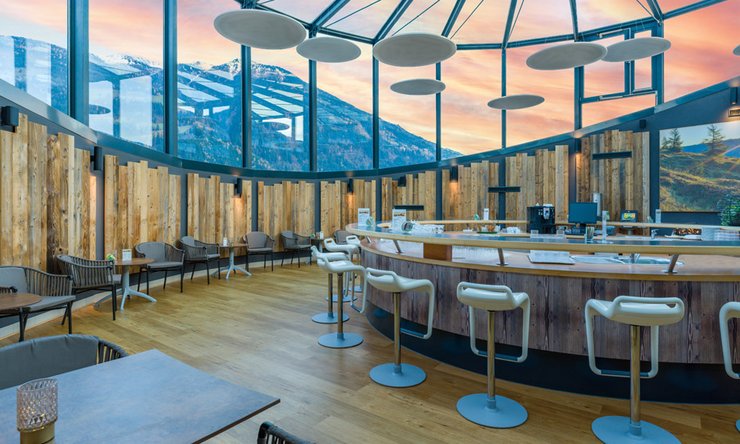 Panorama Bar
The Panorama Bar is the perfect place for a romantic evening with a great glass of wine and a view of the starry sky.
---
Meals at Erlebnistherme Zillertal!
The restaurant
Splashing around in the water makes you hungry. In the same way, your mineral and nutrient balance should be replenished after an extensive sauna session.
The self-service restaurant at Erlebnistherme Zillertal satisfies small hungry swimmers as well as the wishes of taller gourmets. If the sun shines in summer, the best place to enjoy your meals in out on the large terrace which offers sun protection and a garden. Here your kids can play while you keep an eye on them and enjoy a cup of coffee. All payments throughout the entire Erlebnistherme are made with the chip wristband. Opening hours and warm meals: Mondays to Sundays from 11:30 bis 20:00.
---
Erlebnistherme Zillertal
Panorama Bar
Daylight floods through the huge glass dome, or the stars twinkle across the night sky. The Panorama Bar at the sauna world at Erlebnistherme Zillertal has so much to offer. Come by between your sauna sessions to enjoy small snacks and beverages here. A glass of sparkling wine will make your time on a lounger even more enjoyable. And that's also a great place to chat with your friends or partner.
This place is especially romantic in the evening. And if one of you can explain the star constellations visible from the Panorama Bar, your date will immediately be twice as great. Most people can spot the Great Dipper in the northern sky! In fact, that isn't an own constellation, but only a part of 'Ursa Major.
Tip: Should you are especially hungry, you will find a colourful culinary selection in our self-service restaurant on the 2nd floor.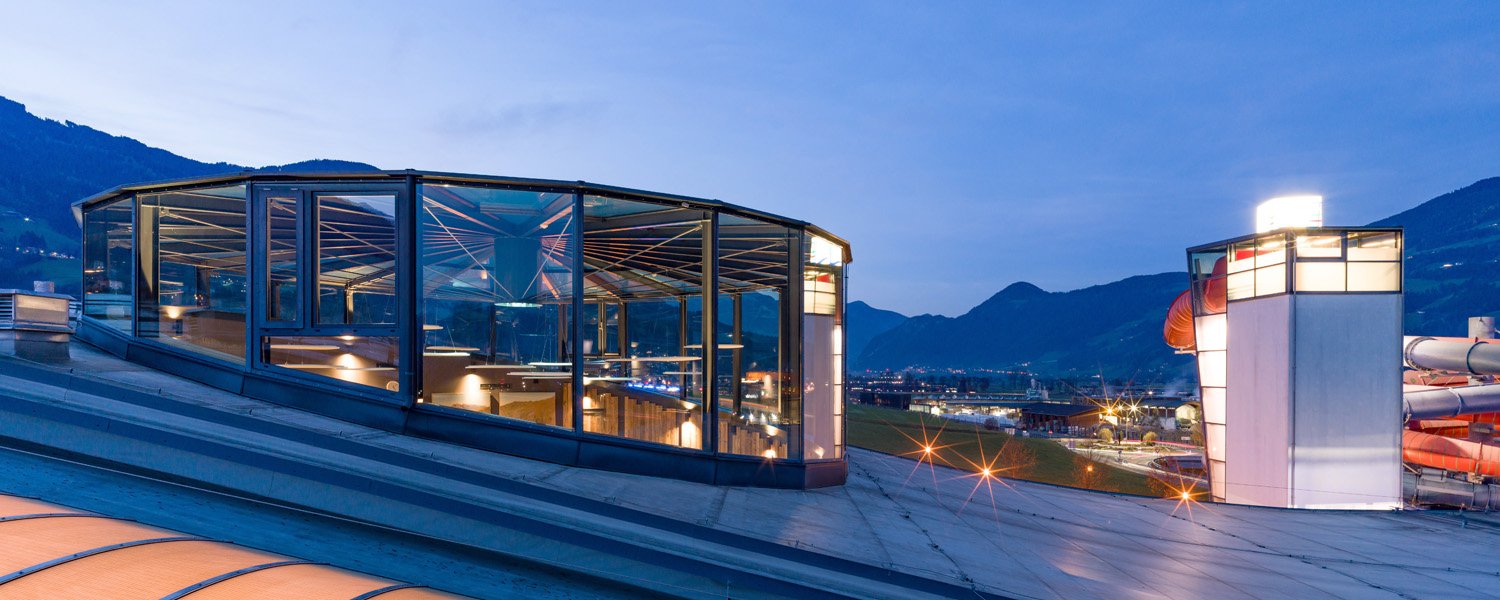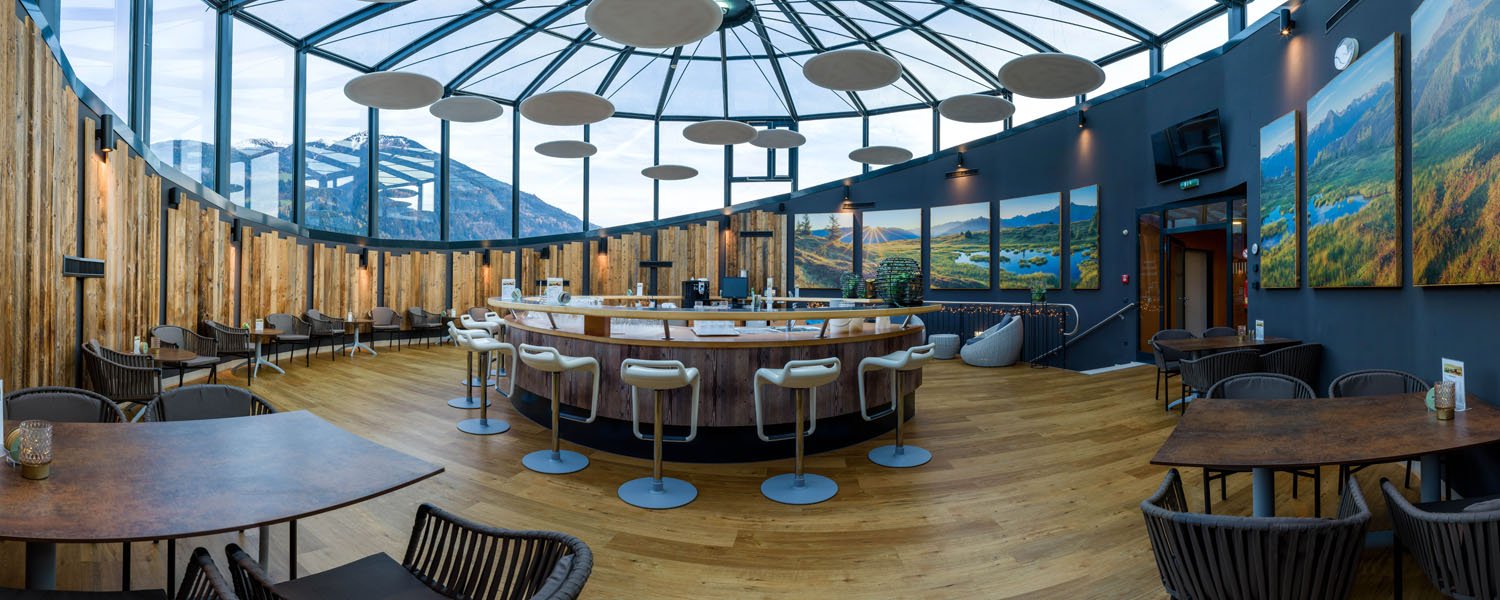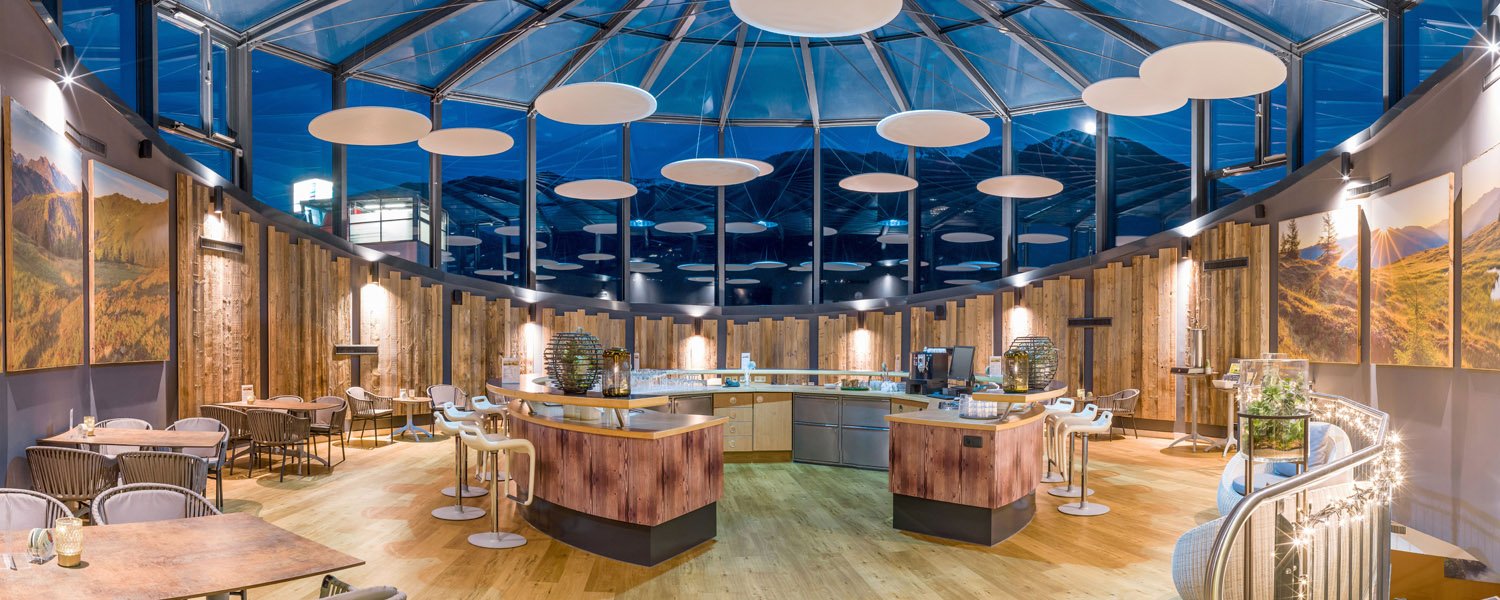 Further experiences await you here.
Want even more inspiration?