Erlebnistherme Zillertal
Tropical sauna
It's time for a tropical holiday feeling in the middle of Fügen in Zillertal. The Tropical Sauna is something for people who just can't make up their mind: should I visit the classical sauna or perhaps dive into a steam room?
The tropical sauna combines both. At a temperature of 50°C and a humidity level of roughly 50% it is cooler and more humid than a Finnish sauna but warmer and dryer than a steam room.
Naturally, tropical scents cannot be missing - they are rather sweet and remind you of the smell of the rain forest. If you close your eyes, you will see palm trees swaying in the wind. Because the tropical sauna is a midway-thing, it is gentle on your circulation and especially popular among sauna visitor who simply want to relax a bit.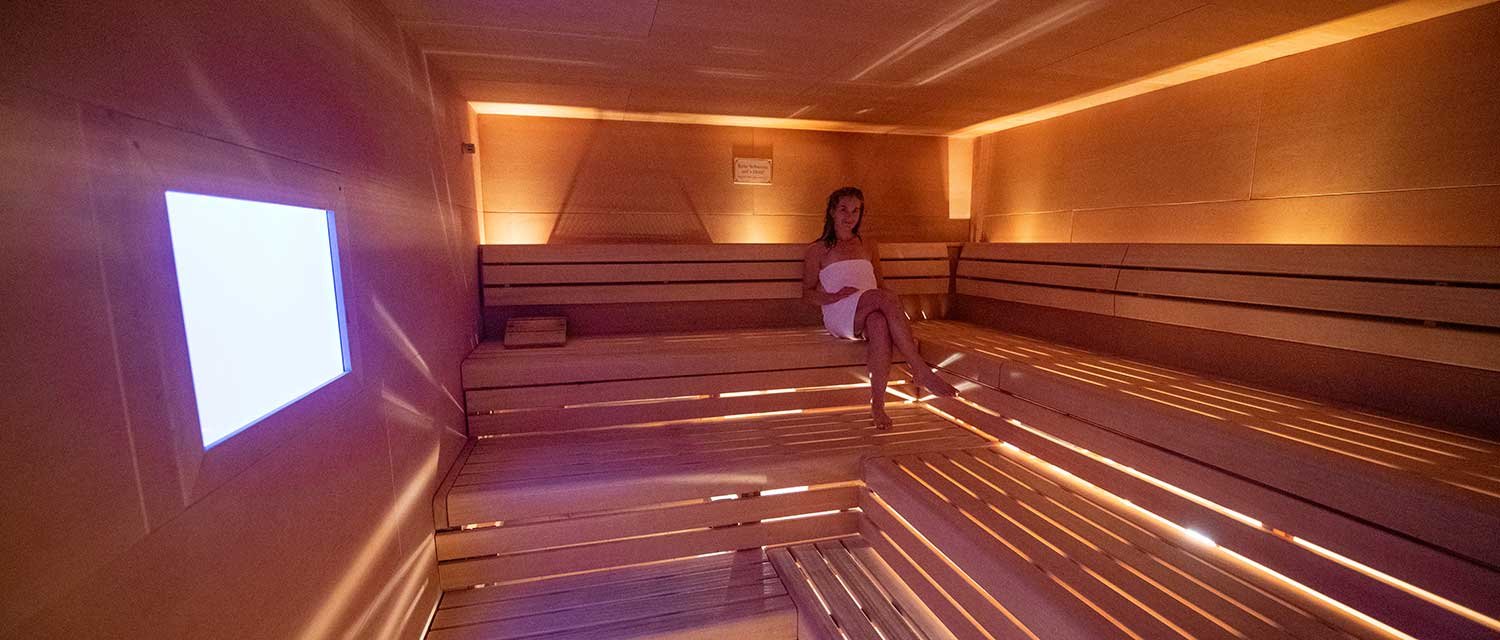 Temperature: approx 50°C Humidity: 40-55 % Recommended session length: 15 minutes Available space: 17 persons
Further experiences await you here.
Want even more inspiration?