Erlebnistherme Zillertal
Tepidarium
The walls, benches and even footrests are heated - everything is nice and warm. People who are easily freeze will feel right at home here.
The word tepidarium comes from the Latin 'tepidus', which meanstepid, or lukewarm. This already lets you guess that the Romans especially appreciated this warm room, although it wasn't quite as warm in their day. Now the temperature is usually set a bit higher than the body temperature, so roughly at about 38 to 40°C.
Thus the circulation is also gently stimulated in the tepidarium, which can have a positive effect on minor infections., rheumatic illnesses or the metabolism . However, most people simply find it wonderful to stay in a pleasantly warm room, enjoy the peace and quiet and put their feet up on the footrests . This will nearly let you feel like a Roman emperor in his spa temple.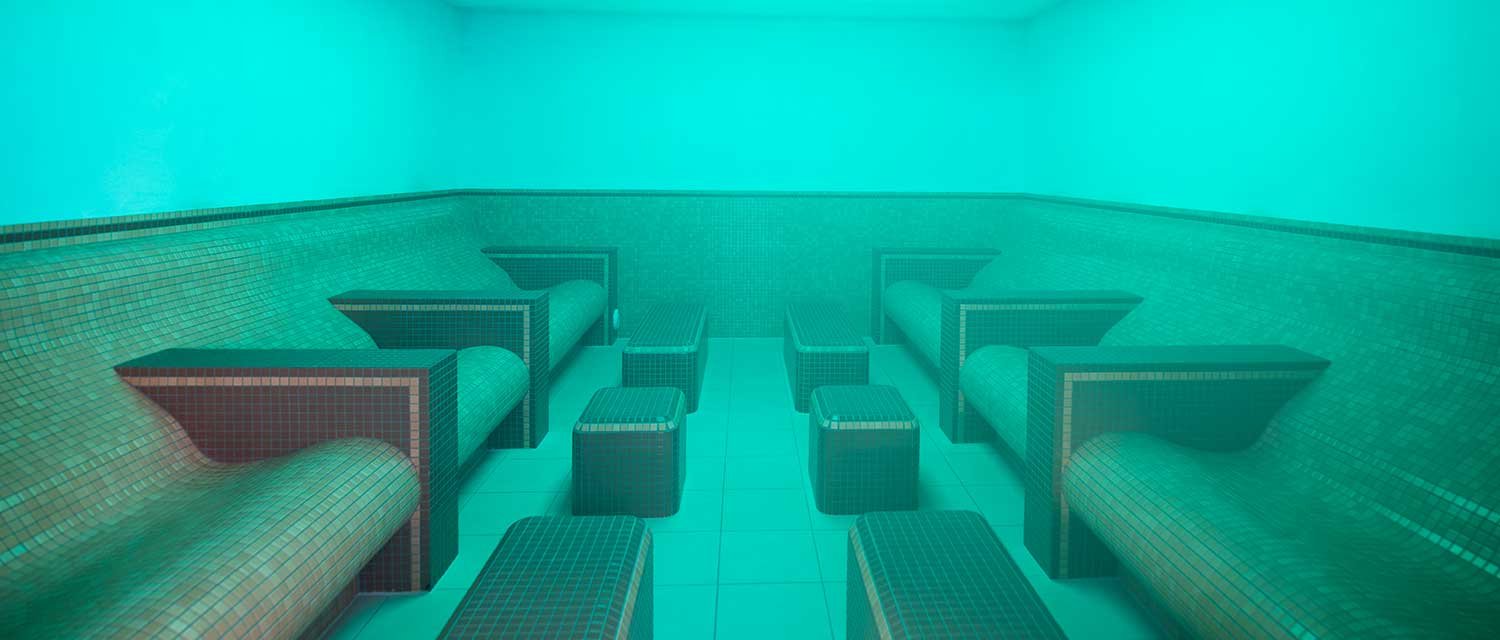 Temperature: approx. 28-40°C Humidity: approx. 100% Recommended session length: 15 minutes Available space: 17 persons
Further experiences await you here.
Want even more inspiration?