Erlebnistherme Zillertal
Panorama sauna
The real sauna life takes place here. This sauna is not only the largest and newest in the Erlebnistherme Zillertal, it is also where most of the infusions are made.
And the sauna is perfectly designed for this. It has plenty of seats on the various steps and even a window to let fresh air flow into the cabin following an infusion. A sauna session is particularly wonderful at night. Then the panoramic windows offer a direct view of the light balls and illuminated trees.
Did you know! Saunas are usually built of timber because wood is a poor heat conductor. That means it insulates well. Nevertheless, it radiates enough warmth for you to sit on it without freezing.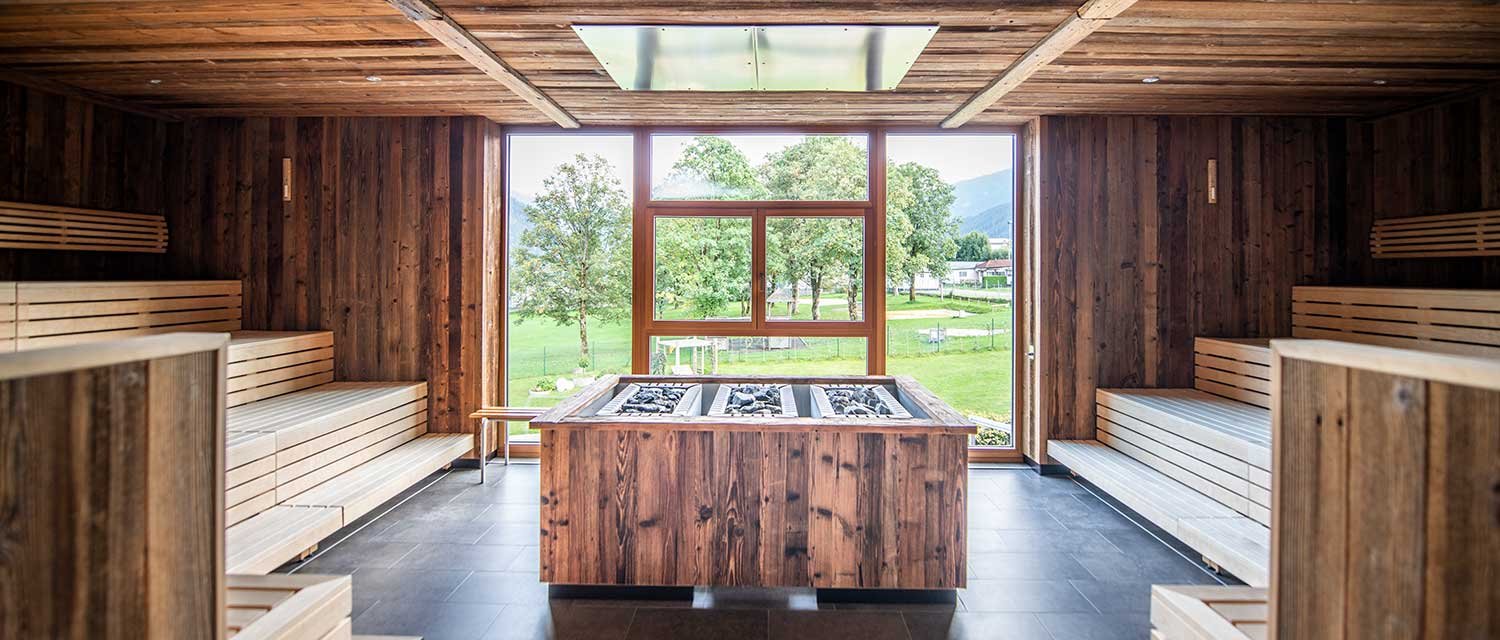 Temperatur: 80-100°C

Luftfeuchtigkeit: 10-20 %

empfohlene Aufenthaltsdauer: 8-10 Minuten

Platzangebot: 55 Personen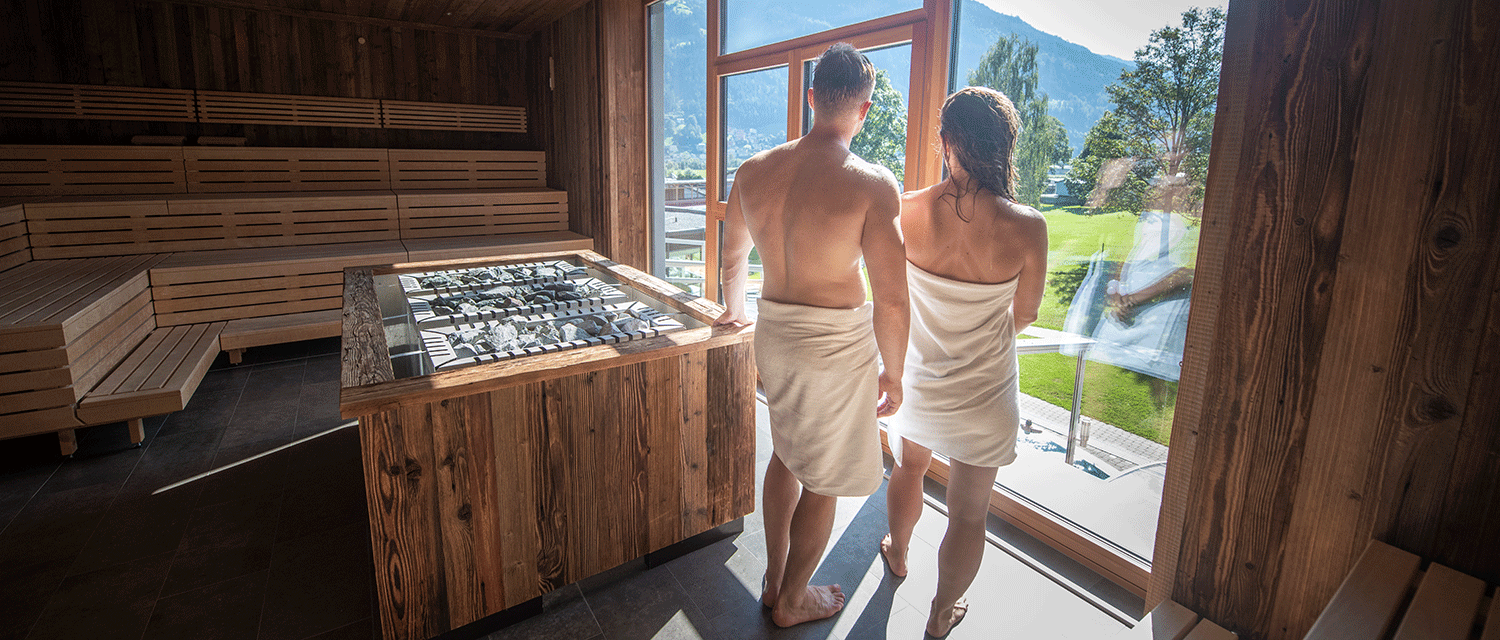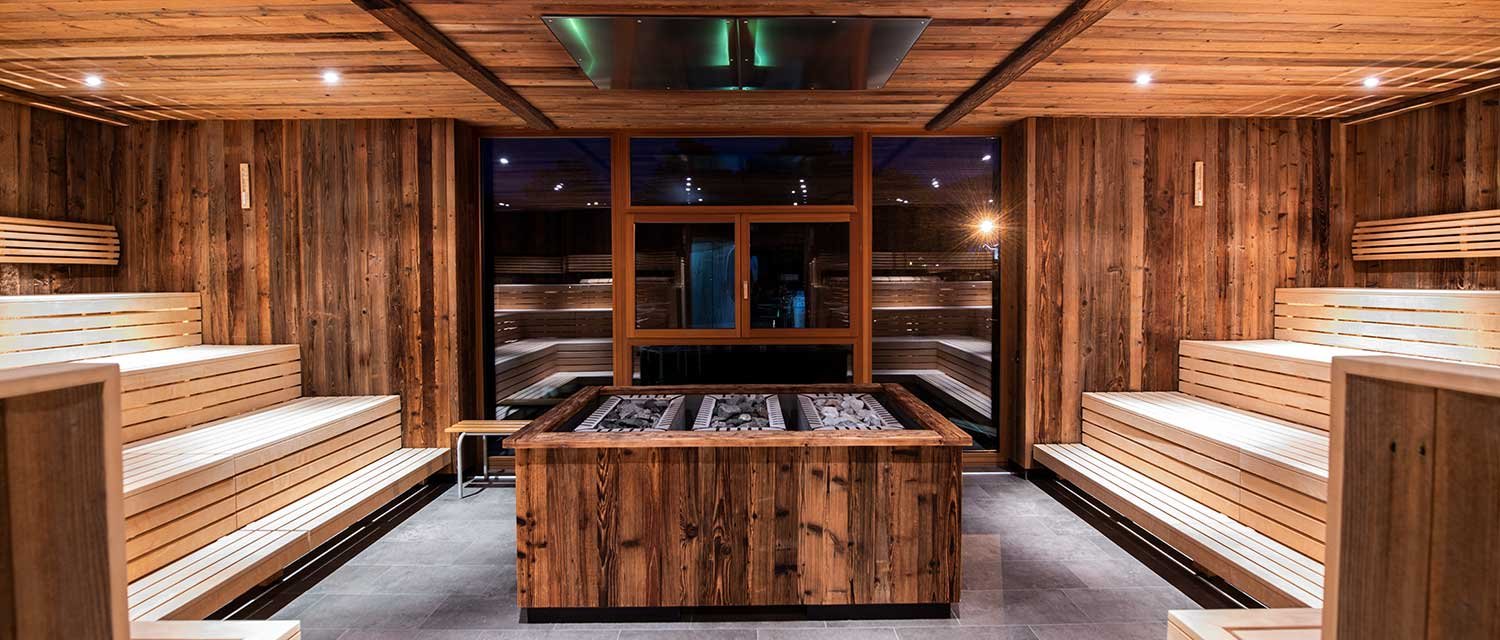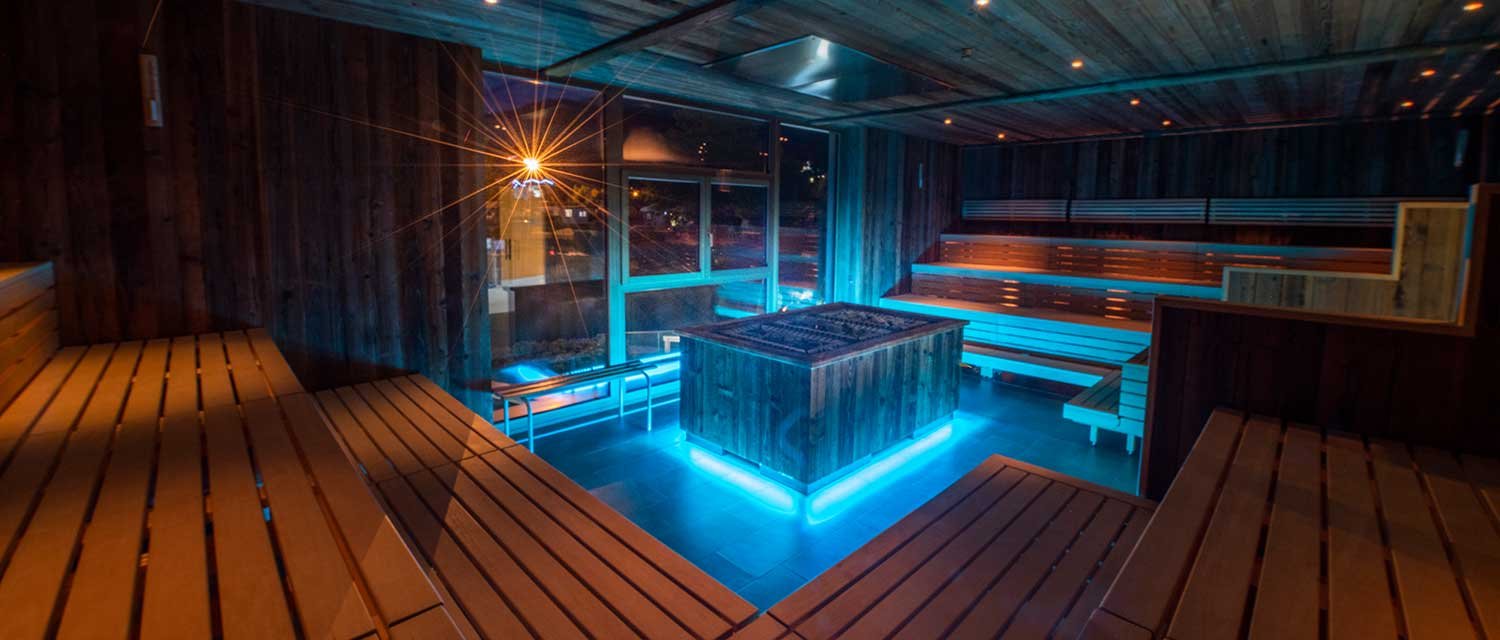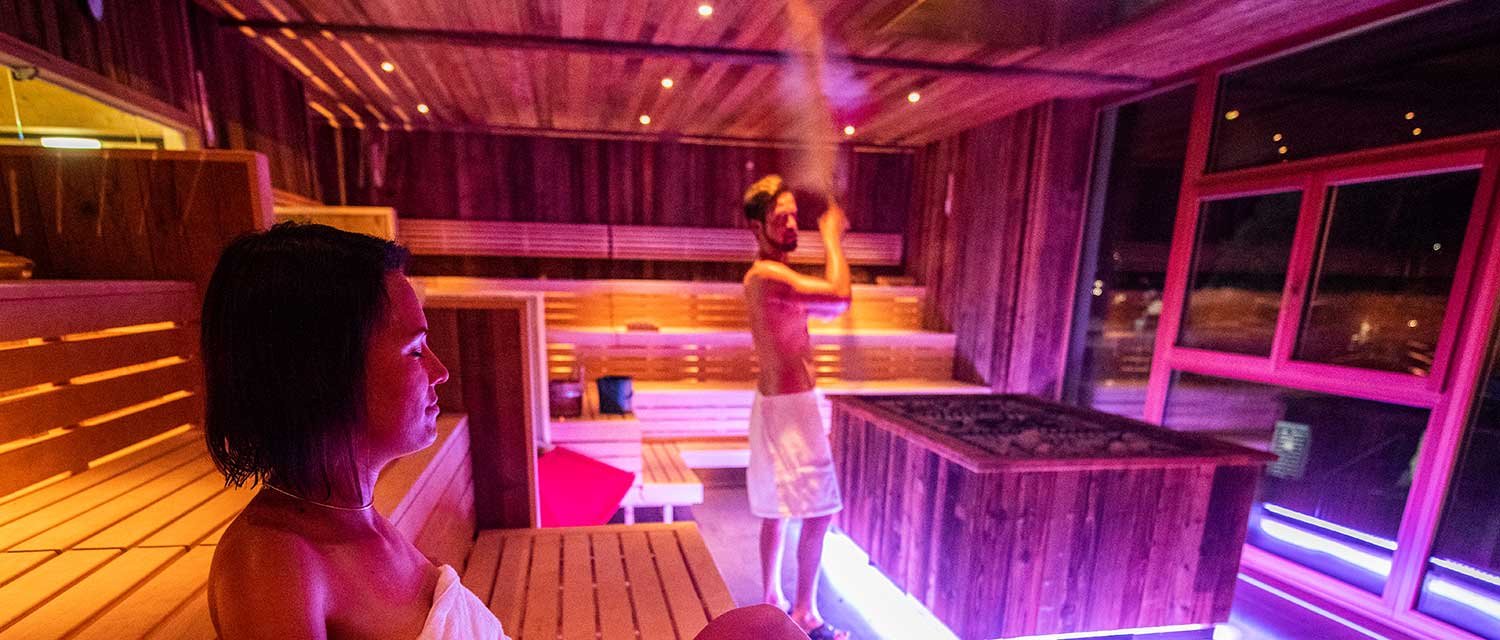 Further experiences await you here.
Want even more inspiration?