Erlebnistherme Zillertal
Organic stone pine sauna
The organic stone pine sauna is the one located outside the sauna area, by the adventure pool. Located directly behind the wave pool, the sweaty sauna-goers here in their swimwear can look through the panorama windows and also keep an eye on their children splashing in the waves.
The organic stone pine sauna is all about the valuable Swiss stone pine wood. The tree species belongs to the pine tree family and thrives at an altitude of around 1,800 metres above sea level. They can reach an age of up to 400 years. There are even said to be some specimens that are over 1,000 years old. Swiss stone pine is tough, as its wild growth shows which can withstand any weather. Often not even a lightning bolt will bring them down. It releases all this energy with its fragrances in the organic stone pine sauna, including limonosone, various favonides and essential oils. They harmonise and increase the sauna's relaxing effect. Swiss stone pine wood is even bacteria-inhibiting. And because the wood comes from the region and the wood stock is growing rather than decreasing, an organic stone pine sauna like this is also sustainable. Reason enough to check out this sauna. With a temperature of 50°-60°C this sauna is also not as hot as others and therefore a gentle introduction to sauna life.
Note: Please only enter the sauna with a dry swimming costume and a dry towel. A sauna session is only effective on dry skin anyway.
Temperature: approx. 50°-60°C
Room climate: 55 % humidity
recommended session length: 20-30 min
wearing swimwear, not a nude area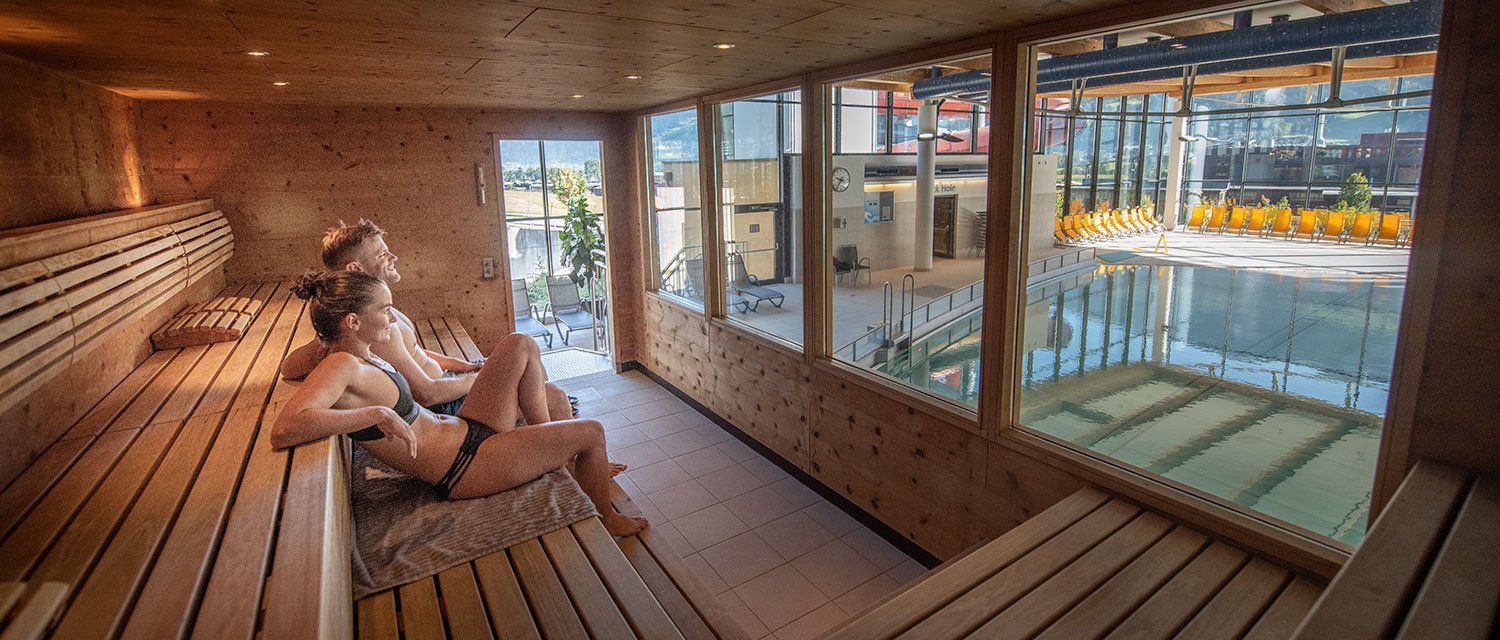 Further experiences await you here.
Want even more inspiration?