Spa experiences in Zillertal
Massage with aromatic oils
Full body relaxation with 18 oils at Erlebnistherme Zillertal
At Erlebnistherme, nearly 20 different oils with quite different effects are available and await your selection for your full-body massage. Coconut oil is used as the foundation for the aromatic oil massage. The high-quality, essential oil that is added can be custom-selected to perfectly suit your personal mood. This is because 347 genes are active when we smell, and, of all our senses, the sense of smell can change the hormone balance most directly. Before a scent is identified, the subconscious already knows whether it thinks it is pleasant. Accordingly, the effects of lavender, incense, cypress and more are so manifold. Here is a short overview of our various scents and the effects ascribed to them.
You can smell the following at Erlebnistherme:
Grapefruit
... us effective against depression, conveys zest for life, vitality and can also have a euphoric effect.
Eucalyptus
... promotes concentration and supports logical thinking. The oil relaxes, has an antispasmodic effect and strengthens the immune system.
Lavender
... strengthens the immune system and calms turbulent emotions. The scent helps to release physical and mental pain.
Lemongrass
... brings a cheerful, positive mood, freshness and clarity. The essential oil is also said to help against cellulite.
Bergamot
... stimulates the psyche and calms it at the same time. The fragrance helps against anxieties and a depressed mood.
Peppermint
... helps clear your mind. During the flu season, the oil is used for air purification; it is very refreshing.
Frankincense
... has a particularly pronounced antidepressant effect. The incense resin is said to lift your base mood and be highly calming. It also promotes concentration and improves your memory.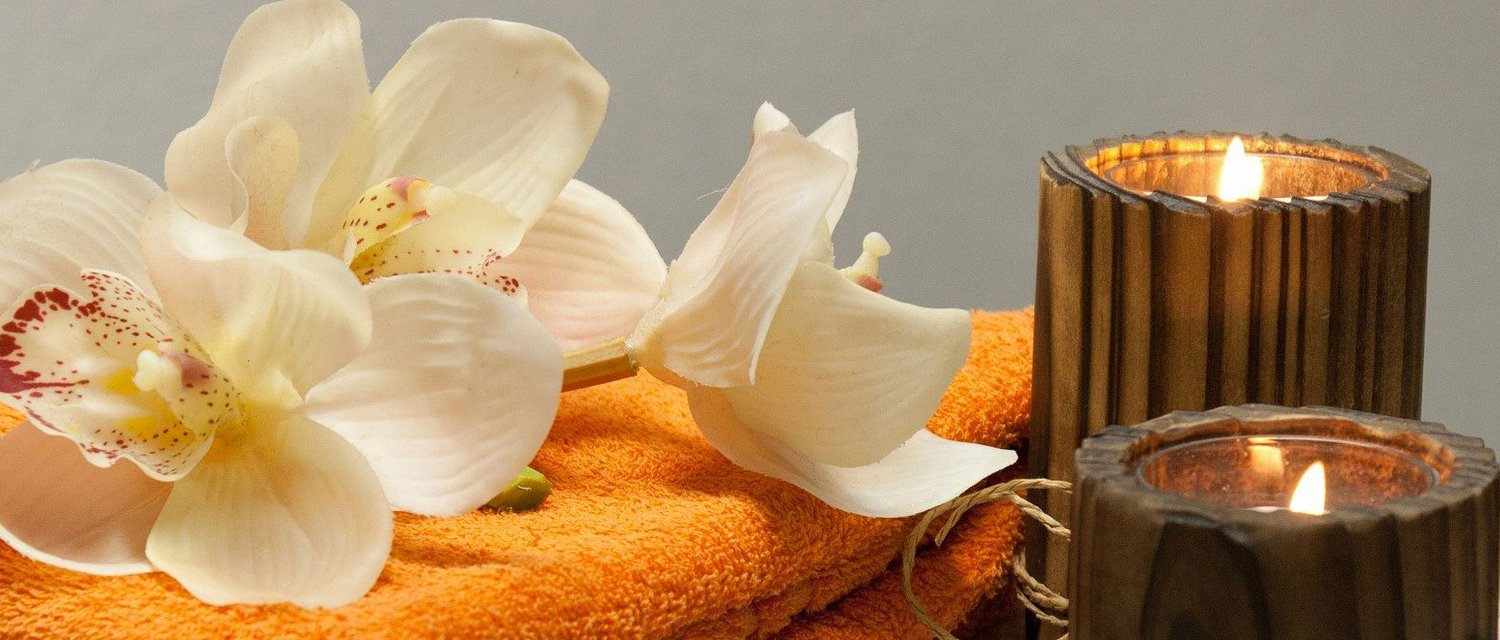 Tea tree
...not only builds self-confidence, it also helps to reduce chronic stress. Furthermore, the oil also fosters restful sleep.
Rosemary
... strengthens your memory, helps with mental overexertion and evokes a feeling of mental clarity.
Geranium
... is said to have an antidepressant and mood-lifting effect. The oil can help against winter depression and relieve anxieties.
Lemon
... provides a feeling of freshness and increases your concentration. A higher dopamine production increases the feeling of happiness.
Cypress
... affects your hormonal balance and can positively change your mood. The oil helps with grief and also strengthens the production of noradrenaline and dopamine. Dopamine, popularly known as the transmitting agent of happiness, is responsible for your drive/motivation and zest for action. Noradrenaline, on the other hand, controls your attention.
Patchouli
... has a strong aphrodisiac and at the same time a calming effect. The essential oil strengthens the nerves and combats negative feelings such as stress, anger and resentment.
Palmarosa
... can work wonders against stress, fears, mental strain, nervousness and generally with any mental lows. It raises you up, stimulates, balances and leads to new vitality.
Sage
... strengthens the nerves. The oil has a balancing and calming effect, it is stimulating and strengthening. It also relieves headaches and migraines.
Sweet orange
... dispels depressive moods. The scent is used against the so-called winter blues/depression - caused by the lack of sun.
Cinnamon
... calms your state of mind, increases your memory and judgment. In addition, the oil increases the ability to concentrate.
Ylang ylang
... disperses doubt, anxiety and insecurities. Pent up feelings like anger or disappointment are dissolved. The oil exudes a gentle, sweet mood.
Yoga, massage, sauna and adventure pool
Perfect relaxation
Treat yourself to the complete relaxation package. Begin by rinsing off your daily worries in 32°C warm water on the bubbling loungers, then bring your body and soul into harmony with yoga. Invigorate your tired muscles in the sauna with playful lights and aromas and enjoy a soothing massage to top it all off.